HELLO, I'M LENNIE.
a young woman in her twenties, building her career,
CONSUMING CONSCIOUSLY, and living her life in the city.
In 2015, I began my journey as a young professional and started building my career. I couldn't have been more excited, happy, lost and confused. The daily grind was a mixed bag of lessons and emotions, ladders and roadblocks. Five years in, it still is. But my plethora of experiences have shaped me, changed me and challenged me. I'm proud to say that I'm a stronger, smarter and harder worker because of my time on the grind.
Alongside my work life, I'm a lady of leisure when I'm out of the office. I live to actively enjoy life, squeezing the most out of my day, and that often comes with consumption. Whether it's food, fashion or travel, I can say that I'm an avid and passionate consumer. I've always been mindful of our planet, but in 2016, I really reflected on how humans were treating it. I chose to look inwards, and started making little changes in my lifestyle to be a better human. It started with my wardrobe; choosing to buy less and buy better. Since then, I've embarked on a wider journey to consume consciously: minimising my use of single-use plastic, minimising the waste I produce and minimising my overall eco-footprint. I'm living more consciously and responsibly: in a way that is good for me and good for the earth.
let me share my stories with you.
the daily grind, the occasional outfit, THE CONSCIOUS CONSUMPTION
and the pursuit of a mindful, happy life.
- LENNIE.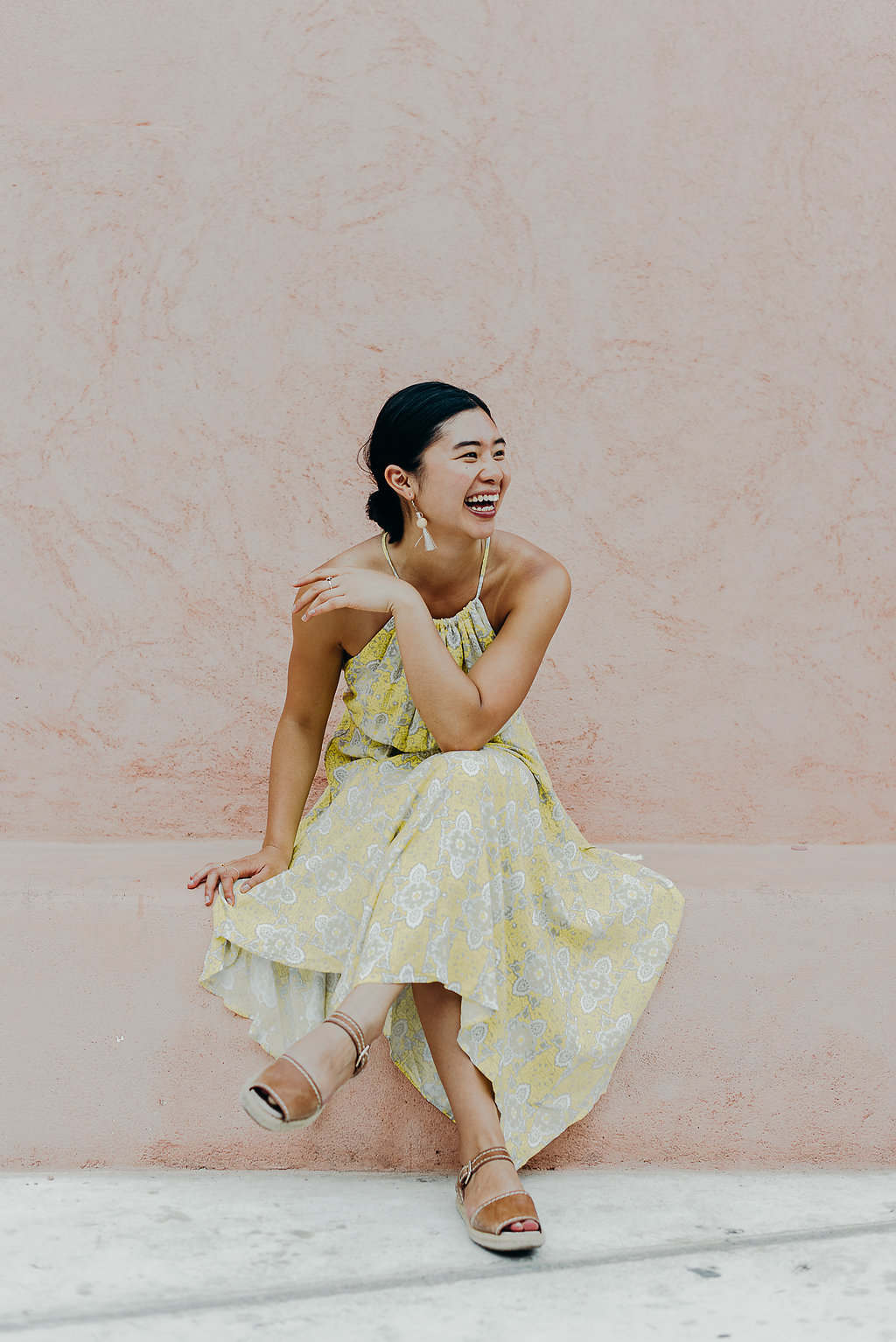 LIVE LIFE PASSIONATELY.
BE YOURSELF.
WORk HARD.
BE CURIOUS.
EXPLORE.
REFLECT.
REST.
START.